Remembering Our Cat H.I. McDunnough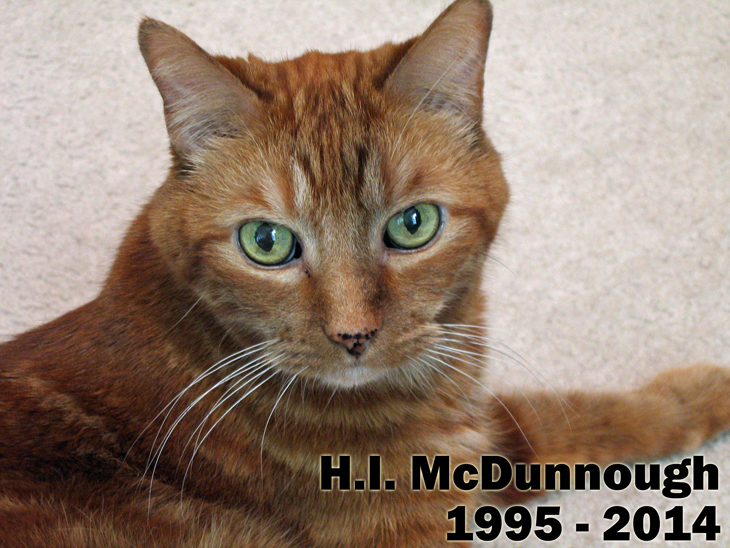 H. I. McDunnough was his name, but we just called him "Hi". He died at the age of 18 after living with us for 10 years. We adopted him at age 8 from the Humane Society shelter in Issaquah, WA after we first moved to the Seattle area. Hi was a vocal cat that demanded constant attention, and reciprocated with constant affection. He would look right into your eyes when addressing you. Because Hi had such an outsized presence in our home, we really feel his absence and deeply miss him. But Karin remembers how soft his fur felt to her fingers and how both Hi and Karin would fall into a "cat trance" while she scratched his head. Bryan remembers the warbling meow Hi would make whenever Bryan entered the room. We love you, Hi!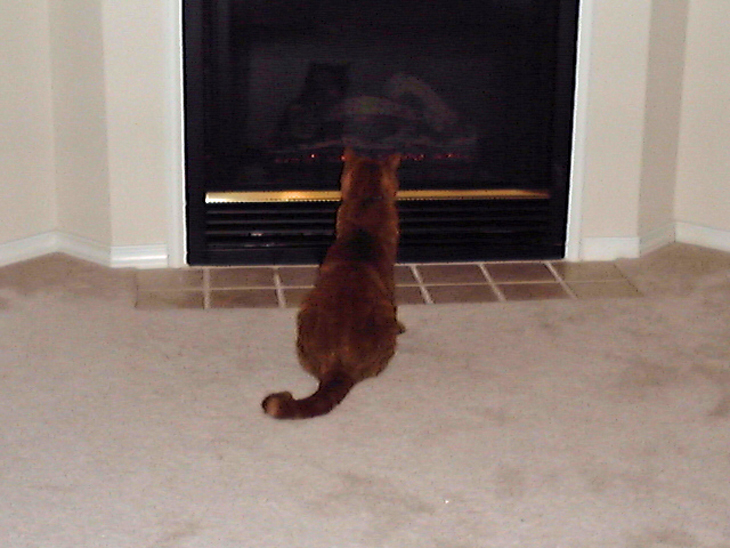 Hi enjoys his favorite warm spot: the gas fireplace.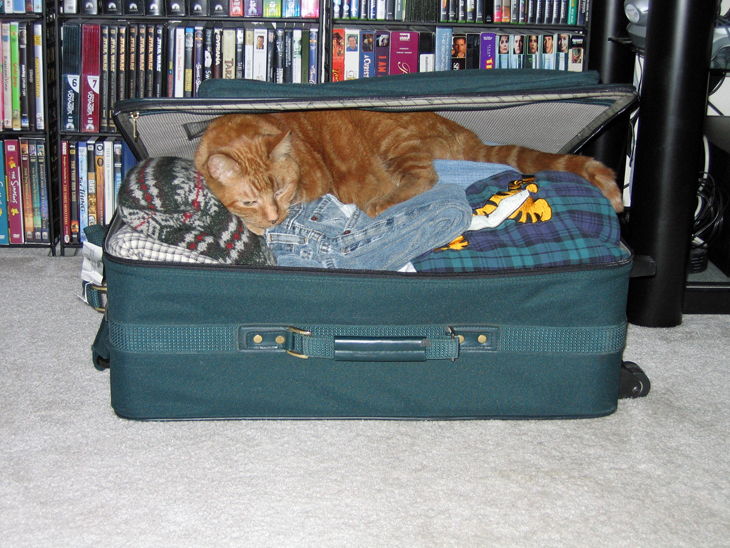 Hi was ready to join us on a trip to Disneyland.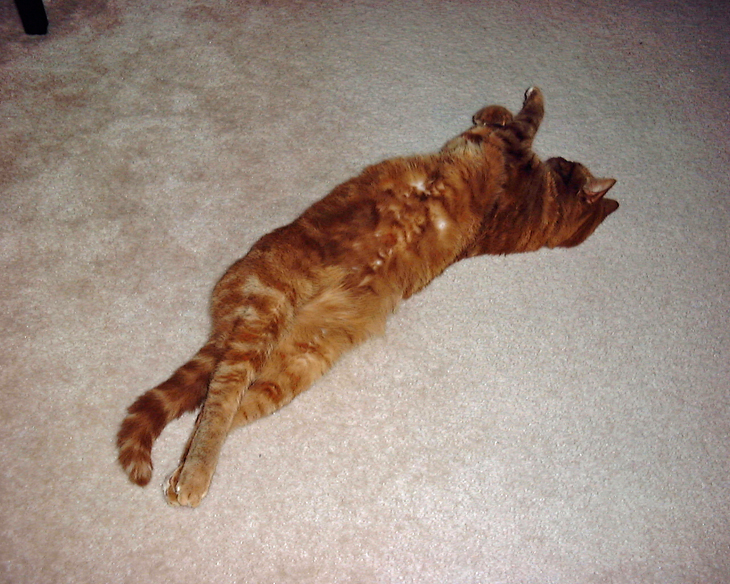 Twisty Hi!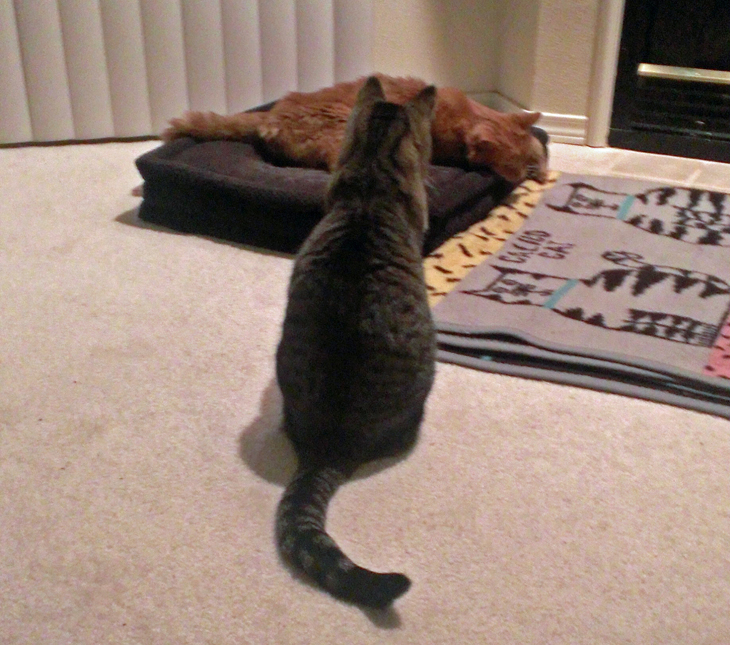 On the last day of his life, Ellie watched over an ailing Hi.
Links about Hi:
this page last modified 12/13/2017